An online dog training class that you can complete on your schedule!
New round of classes start soon!
A full 7 week training course without the restrictions! This online training class is designed to help you teach your dog basic obedience training on your schedule! The class is designed around the traditional 7 week group class format but without the restrictions of an in person class. Stay in the class as long as you like and even retake it with other dogs in your household! You can also re-watch the classes and training videos as many times as you would like. You could never do that with an in person class!
Join us for our weekly live class! Along with this online course you will be admitted to a Facebook group or Zoom training session that meets once a week. In this live class you will be able to interact with other students and practice the skills of that week.
Personal one on one attention from your trainer! I also offer "office hours" once a week on Friday evenings where I will have my Zoom meeting room open so you can drop by and ask questions, get feedback on your training, or just hang out!
At the end of this class your dog will be able to:
Understand the 3 basic positions of sit/down/stand.
Understand the stay and wait cues.
Walk nicely on a leash.
Be able to leave an off limit item alone.
Be able to cooperate in their veterinary care and grooming.
Be able to stay calm even in exciting situations.
At the end of this class you will be able to:
Understand how dogs learn and use that to teach your dog new skills.
Understand how to respond to your dogs mistakes correctly.
Understand the importance of positive reinforcement training and how it affects your relationship with your dog.
Help your dog overcome fears surrounding veterinary care and grooming.
This online class offers continued learning and support for you and your dog. Because the class is online, we are able to continue the class beyond the basic 7 week class that you would get with in person training classes. You can take and retake any classes for as long as you need. I want to make sure you and your dog succeed in this class! Once you feel your dog has met the requirements for graduation you can take a test and a certificate of completion will be emailed to you!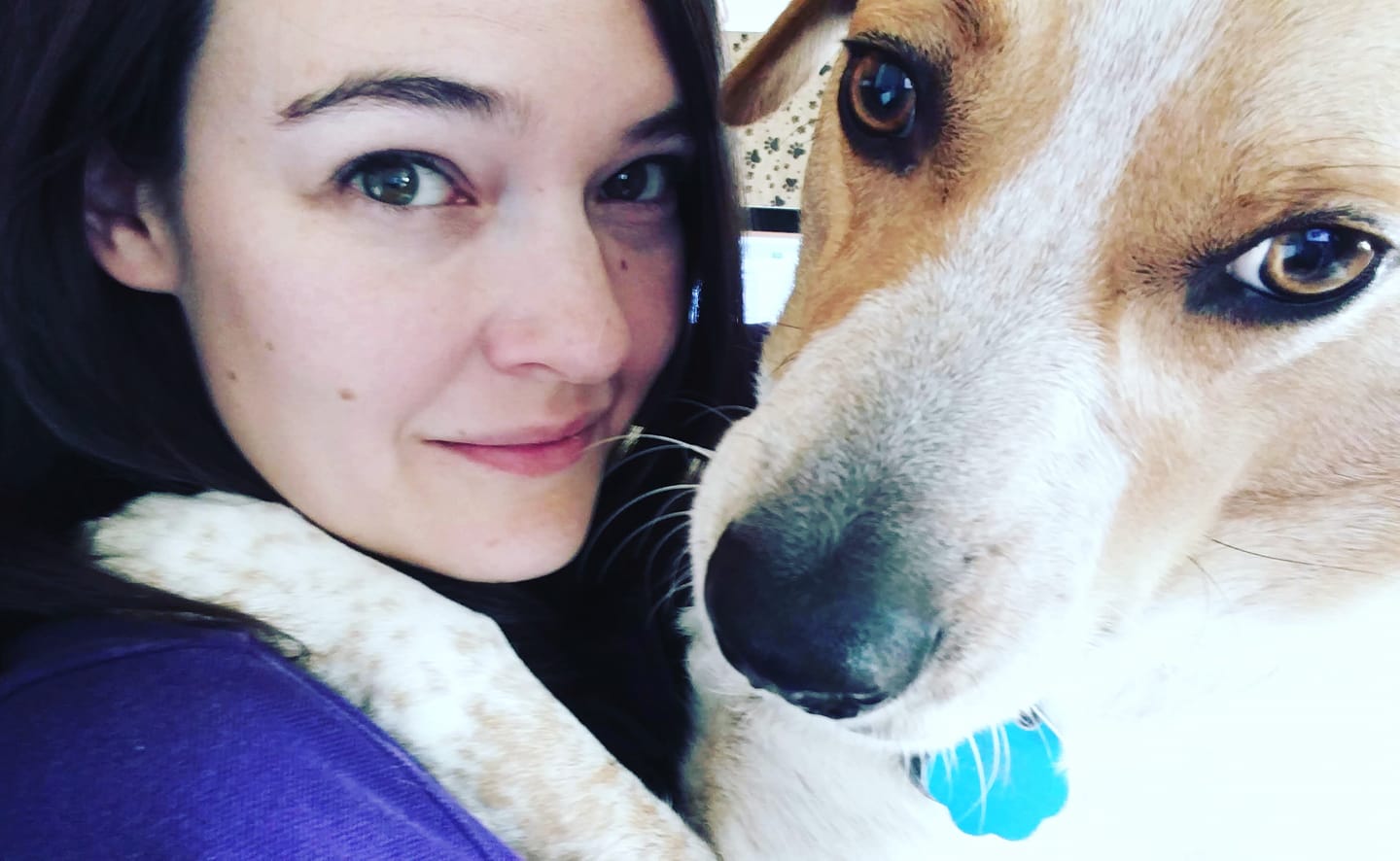 I received my dog training certification in 2010 and have been focused on dogs and dog behavior ever since. I am a certified trainer through the Animal Behavior College and the Certification Council for Professional Dog Trainers. I spent 5 years working in shelters with all different breeds, sizes, and behavior issues. I am a Canine Good Citizen Evaluator, an Animal Behavior College Mentor, and I am a Fear Free Certified Professional through Fear Free Pets.  
I love dogs and I want to see every dog in a happy and loving household. My goal as a trainer is to teach you how to train your dog in a positive and effective way.